Cyber Security – UTM Seminar
The search for a Total IT Security by companies whether small, medium or large is largely on the increase; as a result of increasing IT security breaches and threats globally. Through this Workshop, delegates will be exposed to what Total IT security is and how firms / organizations can adequately achieve innovative all-round protection for their network and terminal devices.
The Workshop will unleash a state-of-the-art protection for networks and endpoints from one source. Furthermore, the workshop will expose delegates on;
Closing existing security gaps.
Protecting Company valuables reliably and cost efficiently.
Failure-safety assurance.
one source approach to overall protection of networks and endpoints devices.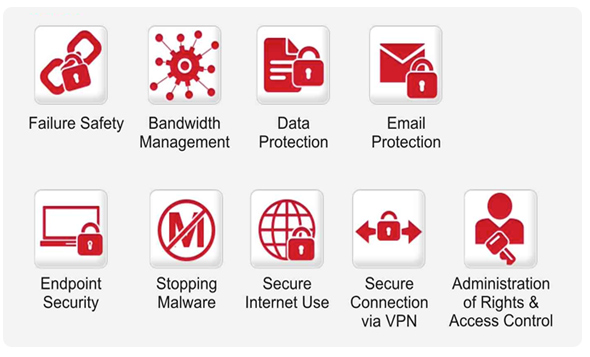 Total IT security is usually a multi-facet, multi-level security approach that entails a number of technicalities. This workshop will show a simple and effective (one source) approach to accomplish a secure system professionally. Please register now to attend the workshop.